Leaders in Business Process Automation & Software Integration
Located in Northeast Ohio near Cleveland, Work Horse Integrations is a small business with a mighty collection of expert technology infrastructure consultants. For 20 years, we've served the business process automation and software integration needs of local to international companies. We uniquely combine the prowess of a large service provider with the agility and care of a family-owned operation.
From emerging enterprises to Fortune 500 firms, Work Horse helps organizations increase sales and profits by significantly improving workflow efficiencies. Our team has worked in person and remotely with growth-focused clients on hundreds of projects in more than 30 U.S. cities and 19 U.S. states, as well in as Great Britain, Jamaica, and Barbados.
Service-minded and nimble, we've cost-effectively streamlined business process for some of the largest pharmaceutical, insurance, retail, and government entities across the country and globe. Our extensive experience with common, complex software integration scenarios also includes successful projects in manufacturing, logistics, and hospitality.
Work Horse information architects are savvy in modern Enterprise Service Bus (ESB) platforms and the MuleSoft® family of products. We deploy these technologies to create custom APIs (Application Programming Interface) that network separate business software systems. We're passionate about enhancing legacy software systems and migrating point-to-point integration applications to create high-performing, robust, and reusable architecture.
Why Work with Workhorse?
Two-plus decades of expertise in custom software integrations.
Accomplished specialists in the MuleSoft Anypoint Platform.
Time- and cost-effective workflow automation solutions.
Personalized attention and a direct connection to company owners.
Prioritization of quality, reliability, and integrity.
Dynamic and responsive approach to API management.
Collaborative working relationship with shared goals.
Innovation and creativity unencumbered by big company layers. 
Owner &
Managing Partner
330-752-2812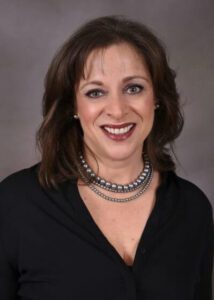 Managing Partner &
Senior Integration Architect
330-701-1695
Questions about how we can automate your business processes and integrate your software applications?